CATEGORY EXPERIENCE

RETAIL: Belk, Blockbuster Entertainment, Dillards,
Federated Department Stores, GNC, Godiva, Lowe's
Home Improvement Warehouse, RadioShack

FINANCIAL: ABN AMRO, Bank of America, Fifth Third Bank,
GE Capital, HFC, Huntington National Bank, Invesco, Mellon,
National City Bank, PNC Bank, Provident Bank, Southtrust

HIGH TECH: Cognos, Digital Equipment Corporation,
Harris Semiconductor, Synchrony, ZoomTown

TELECOMMUNICATIONS: Aerial, AT&T Broadband,
Cellular One, Cincinnati Bell, Comcast, US West

INSURANCE: Anthem Blue Cross and Blue Shield,
Nationwide Insurance

NON-PROFIT: AARP, Council on Child Abuse, Junior
Achievement, Mint Museum of Art, Ohio State
University, Pittsburgh Symphony, Taft High School


TRAVEL: Choice Hotels, Disney Vacation Club, RCI,
TWA, US Air

OTHER: Hearst, In-A-Flash, Mine Safety Appliances,
Turner Networks, TXU, UPS, Westinghouse

The Huntington's commercial banking group eased their foot in the door with this brassy lead generation campaign. Just 450 CEOs and CFOs were targeted with the three-step series. Within 45 days of the campaign launch, over 400 appointments were scheduled (a 96.25% response rate) and over $200 million in "net new" loan volume was booked. This campaign also earned a SILVER DMA ECHO AWARD.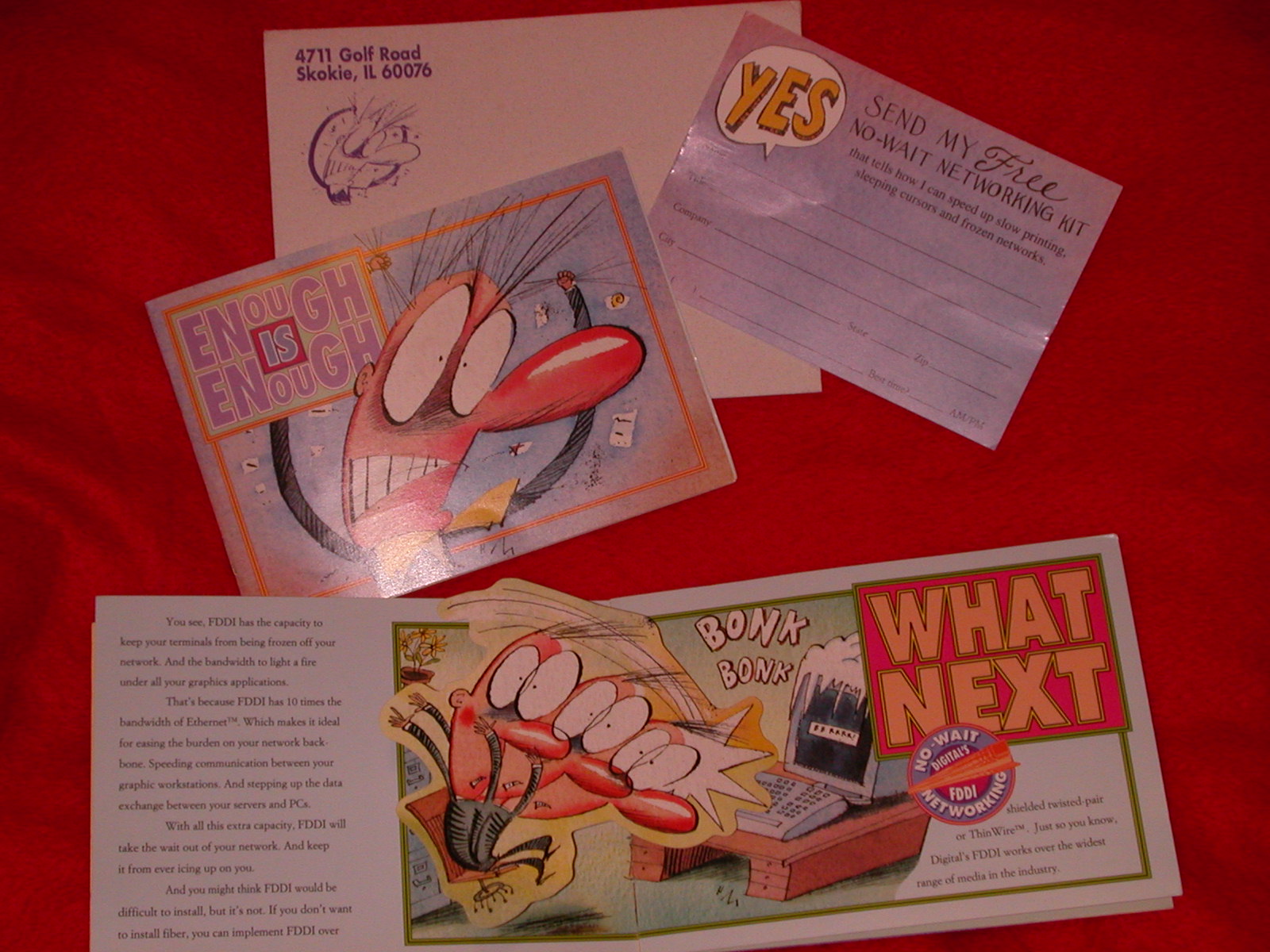 Digital and ANIXTER wanted to promote fiber-optic networking solutions to 50,000 network admininistrators. We chose to develop something other than a typical white paper offer. Our breakthrough pop-up piece dramatized the symptoms that angry end-users feel with a slow network. Over 10,000 ultra-warm leads were generated ... over 10,000 requests for an extra pop-up piece came in ... and a GOLD and a BEST-of-SHOW ADDY were earned.
CREDENTIALS
LIFTLETTER, Cincinnati, OH
Principal
HARTE-HANKS DIRECT MARKETING, Jacksonville, FL
VP Executive Creative Director
BRC MARKETING, Centerville, OH
VP Executive Creative Director
HEINRICH, Denver, CO
SVP Executive Creative Director
SULLIVAN DIRECT, Cincinnati, OH
EVP Creative Director

CADMUS DIRECT, Charlotte, NC
SVP Creative Director
KETCHUM ADVERTISING, Pittsburgh, PA
Creative Supervisor
LEADSOURCE, Pittsburgh, PA
VP Copy Chief